WANT TO FEEL ELEVATED? – HAVE SOME COFFEE !
True love these days can be found in a lot of creative places—online, at a bar, or the old-fashioned way, on a blind date. But to a true coffee lover, the relationship they want and need is found every morning at the bottom of their favorite mug. For coffee lovers, coffee isn't just a beverage. It is an emotion that has been brewing for centuries. Piping hot, strong, light or ice cold, there is coffee for every occasion. At the same time, aroma includes herby, smoky, nutty, or flowery.
Coffee was cultivated long before tea, mainly in Northern India. This is a relatively unknown fact, as India is perceived to be a tea-drinking nation and does have excellent tea gardens in Darjeeling, Bengal and Assam.
"Coffee was an established commercial crop by the turn of the 19th Century and was exported to Europe via London," said Anil Bhandari, president of the India Coffee Trust. "By the early 1940s, Indian Arabica coffee — or Mysore coffee, as it was known then — had established itself in the European market and had a branding all of its own.
For a quick and mild laxative, try a cup of coffee. Both caffeinated and decaffeinated coffee promote bowel movements in about one-third of the healthy population, says Dr. Read. Dr. Read documented that the beverage stimulated the urge for a bowel movement in certain coffee "responders". He says that coffee sends an advance message to the colon via hormones in the stomach or some neurological mechanism. As for what the laxative compound in coffee is not known but, it is not the caffeine. Although coffee can be a laxative, caffeine can also contribute to constipation in some and if it is so then it is time to let upon coffee.
SOUTH INDIAN FILTER COFFEE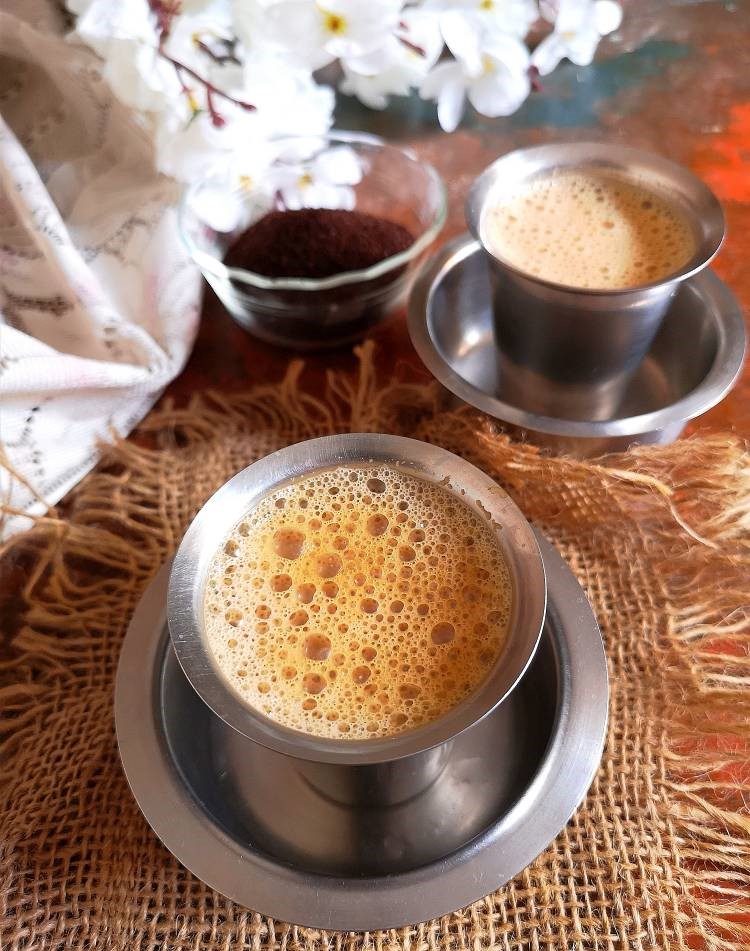 Traditional South Indian Filter Coffee or Kaapi is one of the most famous coffee in South India that is drunk by so many people and is prepared by mixing boiled milk, sugar, and coffee brew. The process of brewing by the percolation of finely ground coffee powder in a traditional Indian filter is known as Filter Coffee.
KNOW FILTER COFFEEING AT HOME:
Ingredients:
This recipe will yield 3-4 tumblers
4 tsp ground coffee,
1 cup of water
2-3 tsp sugar, or as per the taste
1 cup full-fat milk
Method:
Firstly, keep coffee powder, filter coffee steel device, and water ready.
Now place the top vessel of the steel filter on the lower one. Add 4 tsp of ground coffee on the top vessel and place it in the vessel with the perforations.
Now place the disc with the handle on the ground coffee. Then boil water on the stove and pour it in the top steel vessel. Cover it with a lid and wait for 10 minutes.
Finally, after 10 minutes you will see the coffee decoction in the lower vessel. Now add 1 or 2 tsp sugar to the steel tumbler.
Strain and pour hot boiled milk (not skimmed) into the tumbler and now add the coffee brew.
NUTRITION
Calories: 59kcal Carbohydrates: 7g Protein: 2g Fat: 3g Saturated Fat: 1g Cholesterol: 8mg Sodium: 38mg Potassium: 104mg Sugar: 7g Vitamin A: 128IU Calcium: 89mg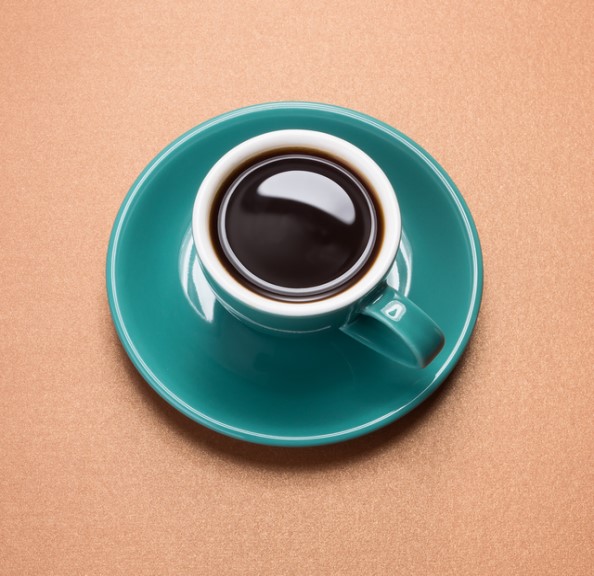 Espresso is an Italian-origin coffee-brewing method made without milk and sugar. These are just black coffees made using hot boiling water (about 90 °C) under a lot of pressure that is added to finely ground coffee. The concentrated shot of pure coffee is then added to other coffee beverages. Extremely bitter, these are not preferred by non-traditional coffee drinkers.
ESPRESSO SHOTS AT HOME:
French press
High-quality coffee beans
Tablespoon
Kettle
French Press is a thermos-sized beaker with a piston that runs through the lid and middle of the beaker. It's one of the most popular and affordable methods to brew espresso drinks.
Grind at least two tablespoons of ground coffee on a fine setting. You'll need more coffee than you might think to add some richness to the brew.
In your kettle, heat 1 cup of water to just below 200 degrees. Meanwhile, add the coffee grounds to the French press.
Bloom your coffee—that is, release the flavour notes of your particular beans—by adding a splash of hot water. Let the grounds soak for about 30 seconds.
Pour the rest of the water over the grounds. Close the lid and allow the coffee to steep for about 4 minutes.
Press the plunger down halfway using slow, steady pressure. Raise it all the way to the top and then plunge all the way down using the same even pressure. Pour into your favourite mug and enjoy!
Cappuccinos are made up of equal portions of coffee, steamed milk and foamed milk. The layers of milk and coffee are much more defined in a cappuccino as compared to latte. The top of the drink consists of milk foam which can be decorated with artistic drawings made with the same milk, called latte art. When coffee, sugar, and water are mixed together for 10 minutes or so, a creamy, frothy, airy foam mixture is formed. The mixture is then divided evenly into 4 cups, this depends on how strong you like your coffee.
WHIPPING NESCAFE AT HOME:
Ingredients:
For the Whipped Beaten Coffee
2 tbsp instant coffee, I like Nescafe
2 tbsp sugar
1 tbsp hot water
For the Indian cappuccino
4 cups milk
Method:
1. In a cup, add Instant coffee, sugar, and water.
2. Beat this mixture for roughly 10 minutes. The color will go from dark brown to a light mocha color.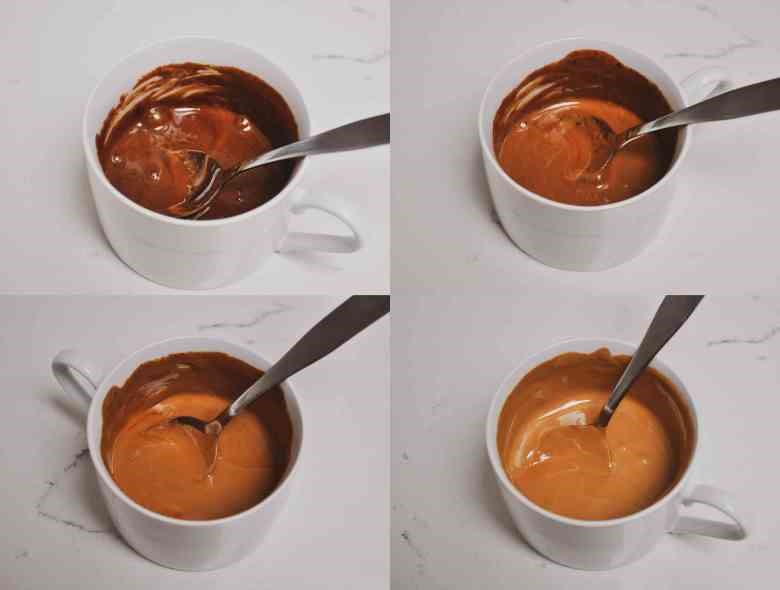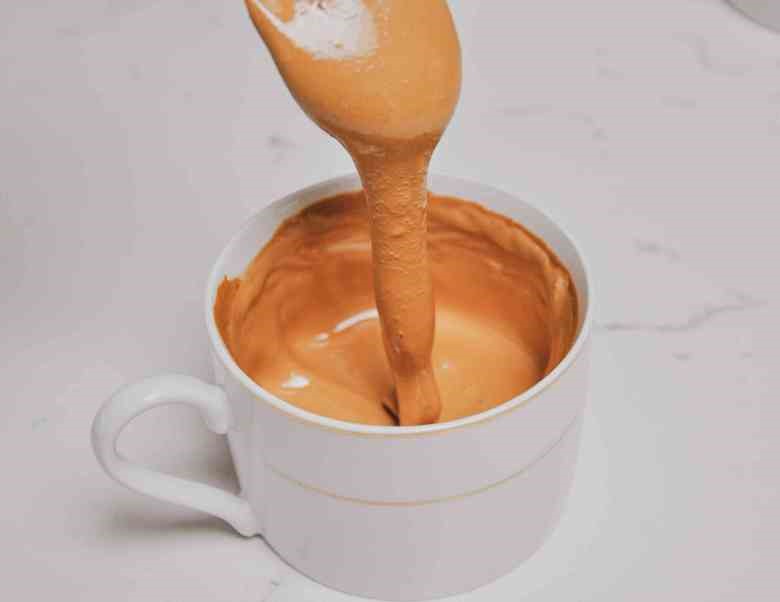 This is the color and texture you want.
Add a cup of milk (1 cup per person) and heat on medium heat until steaming about 5 minutes, not boiling hot. Use a frother to froth the milk while it steams.
Split the coffee mixture evenly into 4 cups, OR simply add a dollop of the coffee mixture to your cup. The more coffee you add, the stronger it'll be.
Pour the milk into your mug three-fourths of the way. Stir well.
Froth the remaining milk and pour until your mug is full. Enjoy!!
NUTRITION
Serving: 1cup Calories: 162kcal Carbohydrates: 22g Protein: 1g Fat: 7g Saturated Fat: 1g Sodium: 106mg Potassium: 420mg Sugar: 9g Calcium: 249mg Iron: 1mg
It is made with espresso and steamed milk. Originated in Italy, the name is derived from 'caffelatte' which means coffee and milk. The coffee to milk ratio can mask the bitter taste of coffee and makes it different from cappuccino. A latte contains one-third espresso, two-thirds heated milk and is topped off with a thin layer of foamed milk. Cafe Latte has more milk than a cappuccino.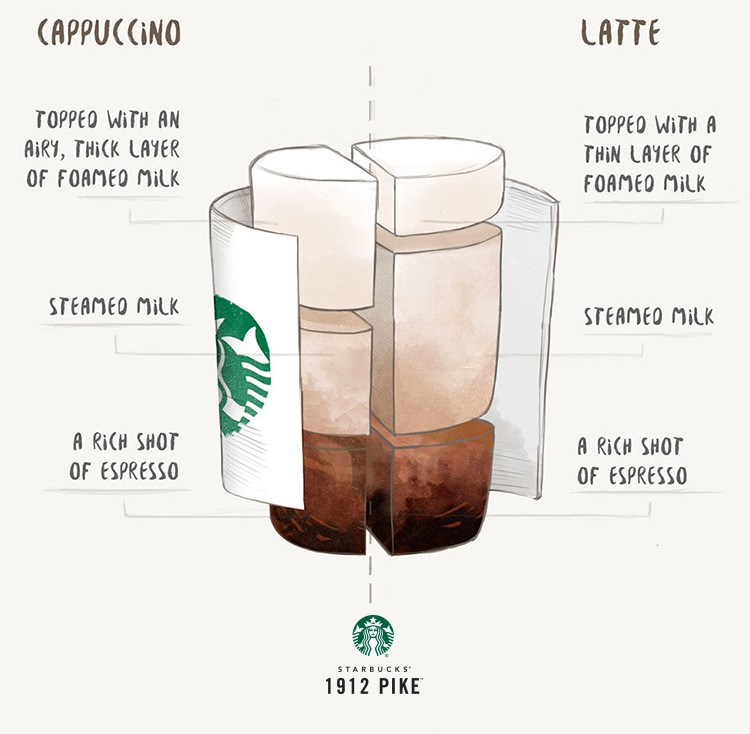 FLAVOURING LATTE AT HOME:
Ingredients:
Espresso or strongly brewed coffee from an Aeropress
2% or nonfat milk
Cocoa powder, to garnish
Method:
Make your espresso or strongly brewed coffee:  any strongly brewed espresso from a home espresso maker or a capsule machine like a Nespresso will do. Or use strongly brewed coffee from an Aeropress, not diluted with any water.
Froth the milk: Pour milk into the jar. Fill no more than halfway. Screw the lid on tightly, and shake the jar as hard as you can until the milk is frothy and has roughly doubled in volume, 30 to 60 seconds.
Microwave the milk: Take the lid off the jar and microwave uncovered for 30 seconds. The foam will rise to the top of the milk and the heat from the microwave will help stabilize it.
Pour warm milk into the espresso: Pour the espresso or coffee into a wide, shallow coffee cup. Use a large spoon to hold back the milk foam, and pour as much warm milk as you would like into the espresso.
Add foam: Spoon as much milk foam as you would like onto your latte (or perhaps it's a cappuccino at this point!). Garnish, if desired, with a sprinkle of cocoa powder or nutmeg on top of the foam. Sip immediately! You can add a teaspoon of vanilla or almond extract, or a sweetened flavored syrup such as homemade Caramel Syrup.
COLD BREWS
These beverages are made with concentrated chilled coffee which is then mixed with water. This has higher coffee to water ratio. They taste stronger than drip coffee but often have lesser caffeine.